There are many creators that bring the world of KOJIMA PRODUCTIONS to life. 
The second article focuses on System Programmers from the Programming team – the unsung heroes behind video game development. 
They are the proverbial glue within the development team and have a variety of responsibilities which include daily communication and collaboration with many of the cross-development disciplines within the studio and managing various systems. 
[Profile] 
Name: Marika Harada
Role: System Programmer 
Joined KOJIMA PRODUCTIONS mid-career. When she's not playing video games, enjoys shopping on the weekends and going out to see and discover new things. After recently watching a video game music festival on YouTube, she was reminded of how amazing in-person events are and how she can't wait to attend one of them in person. 
-------------
Q. What's a typical workday like for you? 
Harada: Well, I'm in charge of maintaining and building systems in the game! 
In DEATH STRANDING, I worked on areas around save data, too. 
Q. Save data? 
Harada: During gameplay, you may have seen the screen for loading save data; I am in charge of what information to include in the contents of that save data and the structure and display of that content. For the PC version, I handled both the reading and writing of data. 
We often cooperate with the UI team regarding display content. Since a lot of my work is at the root of the program, there are many areas that affect other teams; therefore, I often work in collaboration with staff from other departments. 
Q. What is it like working with your team? 
Harada: My team has a "let's talk it out and solve problems together!" sort of attitude, so I can ask questions whenever I want, and I personally find it very easy to work with them. 
Everyone on the team is laid-back and patient, I think. There are several people who balance work and life at home with children. I only have a few years' experience as a System Programmer, so I'm grateful for this kind of environment and team atmosphere.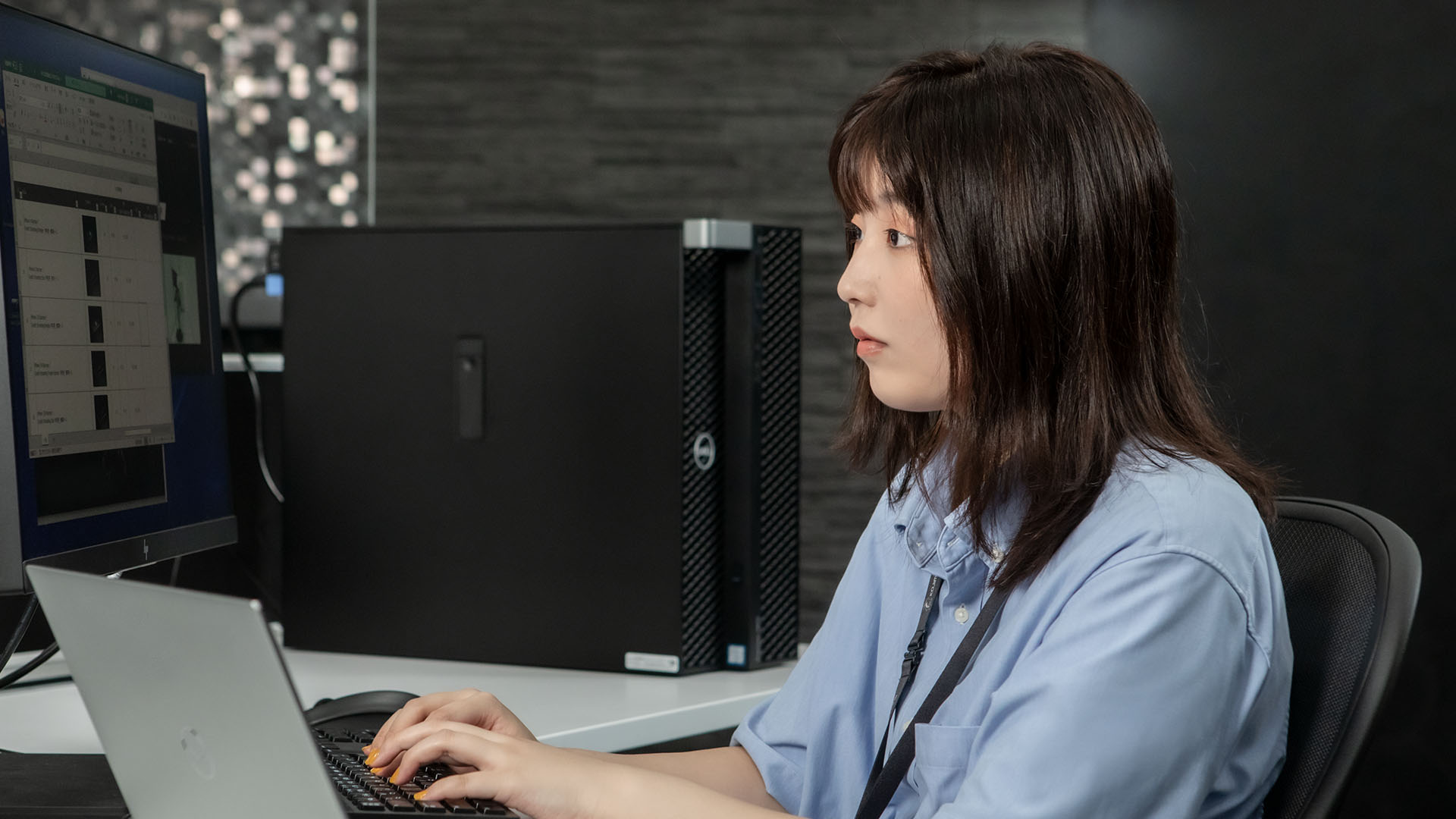 Q. How did you end up joining KOJIMA PRODUCTIONS? 
Harada: When I was looking for a new job as a System Programmer, my recruiter said, "I hear that KOJIMA PRODUCTIONS is a good company; would you be interested?" I knew of Hideo Kojima and his work, and I have a few favorites of his, but at the time, KOJIMA PRODUCTIONS hadn't released a single game title yet. To be honest, I had no idea what this company was working on, but I decided to take a chance through my recruiter's recommendation. 
During my interview, the interviewer (currently, my team leader) told me, "You have programming experience in this industry, so I want to help you grow as a System Programmer here." It's natural for companies to want already-experienced people who can start work immediately, so I was relieved to hear this and decided to join KOJIMA PRODUCTIONS. 
Q. You weren't a System Programmer from the start? 
Harada: No. My previous job was also at a game development company, but I was a programmer working on the game side of things (like character controls and parts that players directly touch) and not the core of the system. For example, when a character moves, we don't want it to look bad when they're transitioning from one action to another. I remember it being very difficult and worked really hard on it with the art team and the planners. 
In the midst of all of this, I realized that I didn't have enough knowledge of the underlying program itself, so I decided I wanted to become a System Programmer and started looking for jobs. 
Q. How do you feel now that you've actually become a System Programmer? 
Harada: It's really interesting getting to learn about the technology every day. Take memory management, for example. 
Depending on the specs of the machine running the game, there is a limit to the amount of data that can be stored in memory. Although game machine specs have improved drastically in recent years, if you put everything into memory, you will eventually reach capacity, and the game will become unstable. This process refers to managing game memory use as a whole, from setting up a memory ratio and making sure there is no excess memory usage, to adjusting (i.e. reducing) memory elsewhere when it exceeds setting capacity.  
It's a difficult configuration and requires a lot of daily updates and self-learning, but I find it very rewarding. When I'm able to implement a program in a smart way, I kind of get attached to it! 
Of course, these are parts that the game players don't physically see, but I enjoy working on those invisible parts and gaining knowledge about them is a lot of fun!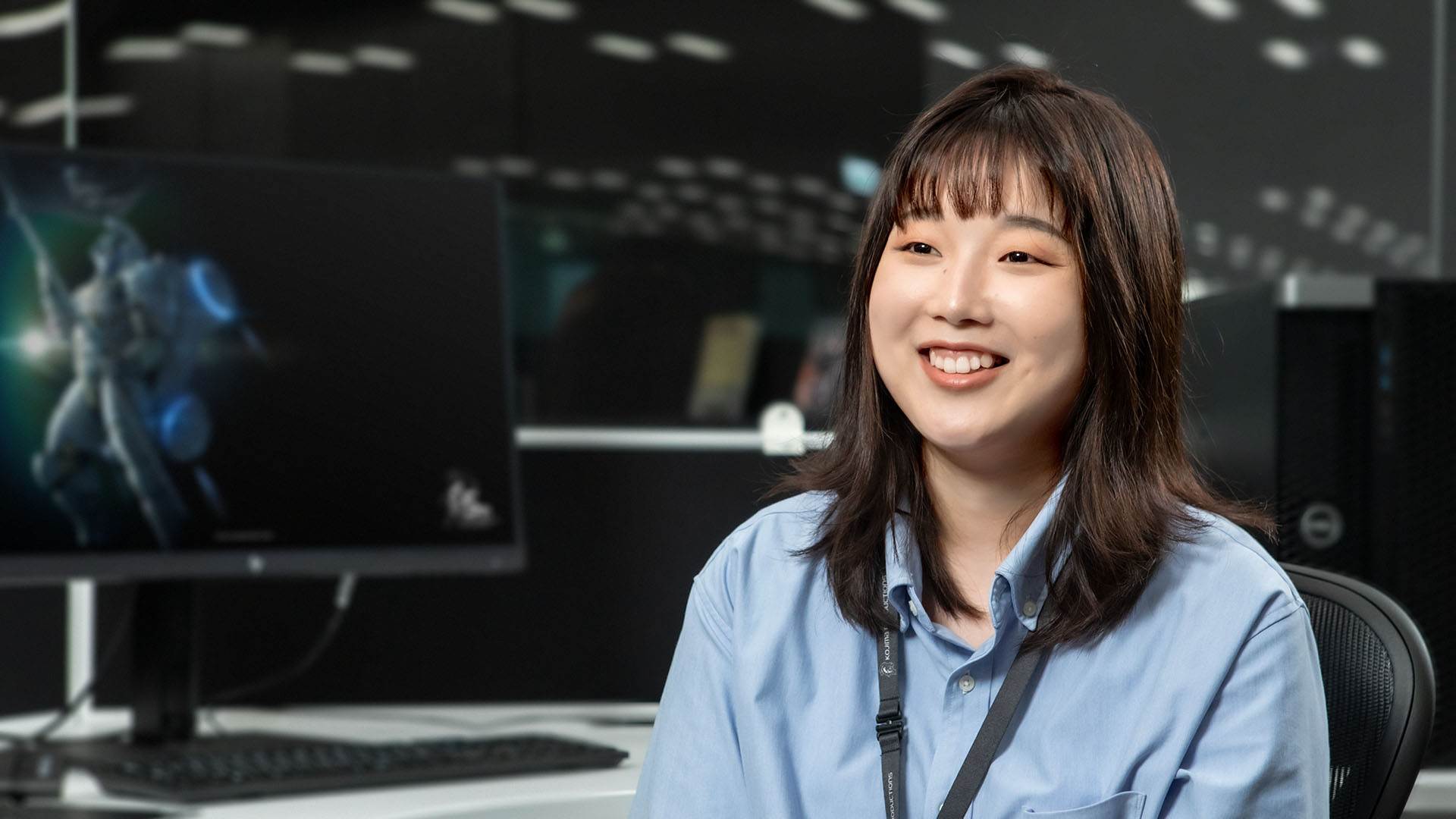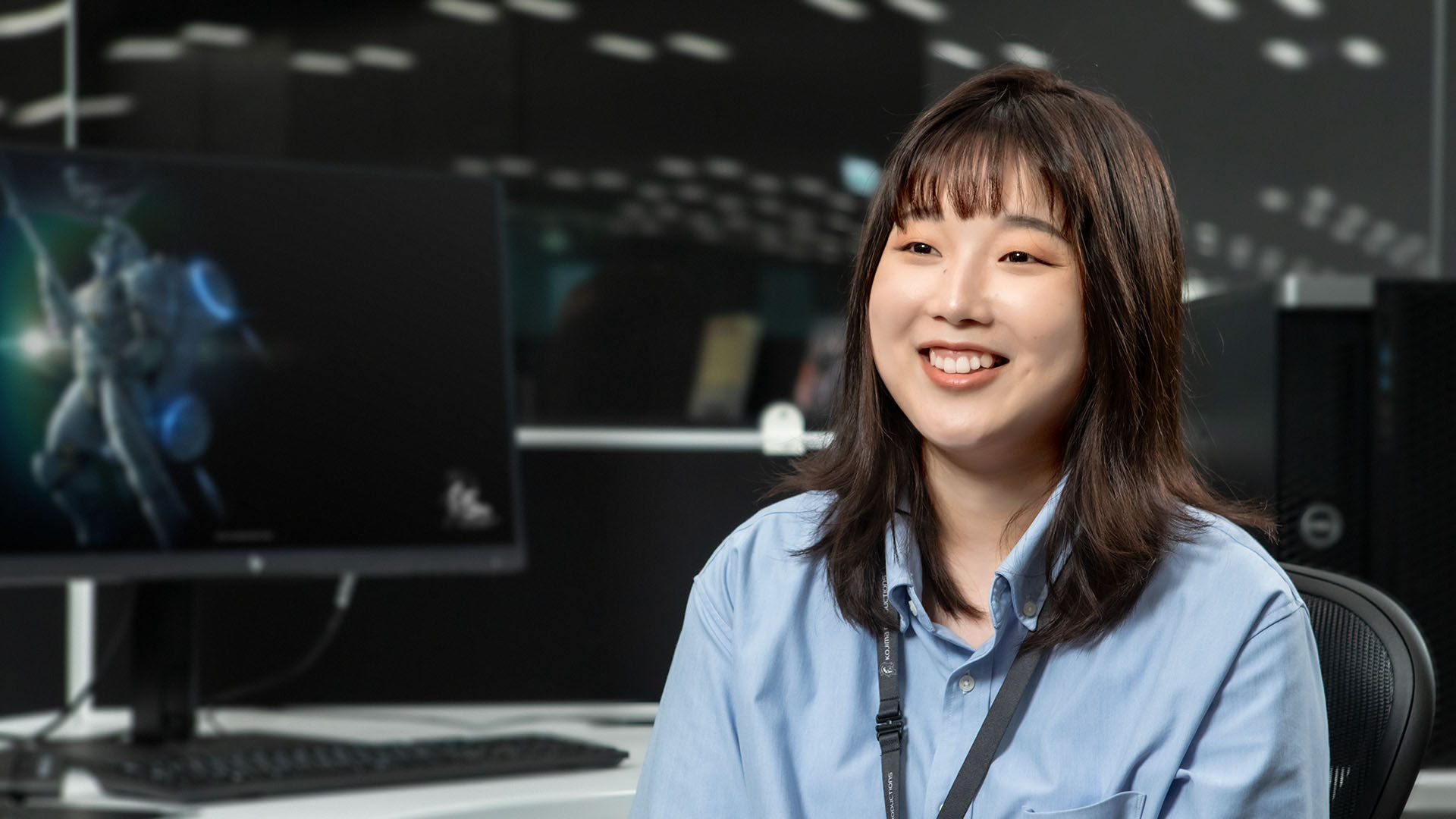 Q. What do you like about KOJIMA PRODUCTIONS? 
Harada: I like the fact that it is easy to ask for advice, and I also like that work is assigned really fairly and...Sorry, I'm talking about the team again (laughs). 
Let's see...it's just really comfortable here. I usually work from home, but I've never felt any inconvenience or difficulty working this way. I collaborate with other teams a lot, but I've been able to do so without any trouble. 
I was surprised when KOJIMA PRODUCTIONS decided to transition to full remote work after the pandemic, but they were so quick about making arrangements, I didn't feel any inconvenience. Recently, more and more people have started coming to the studio. Depending on how the pandemic plays out, I'm starting to consider going back to the office, too. 
Q. Tell us about your future plans. 
Harada: Since joining KOJIMA PRODUCTIONS, I've been assigned many new tasks along the way, so I'd like to continue learning about system technology. There are many areas where I'm still learning as I work, but I would like to grow into someone who can be entrusted with more responsibility. I'm sure there will be younger people coming in in the future, so I want to keep learning while I still can and eventually become a good teacher for the next generation. 
I'm also planning on attending the next Movie Viewing Day (*KOJIMA PRODUCTIONS' in-studio event). 
Participating in events is actually not my forte, but I don't know anything about the technical aspects of films and since this is a nice opportunity, I think I will go. I'm looking forward to it!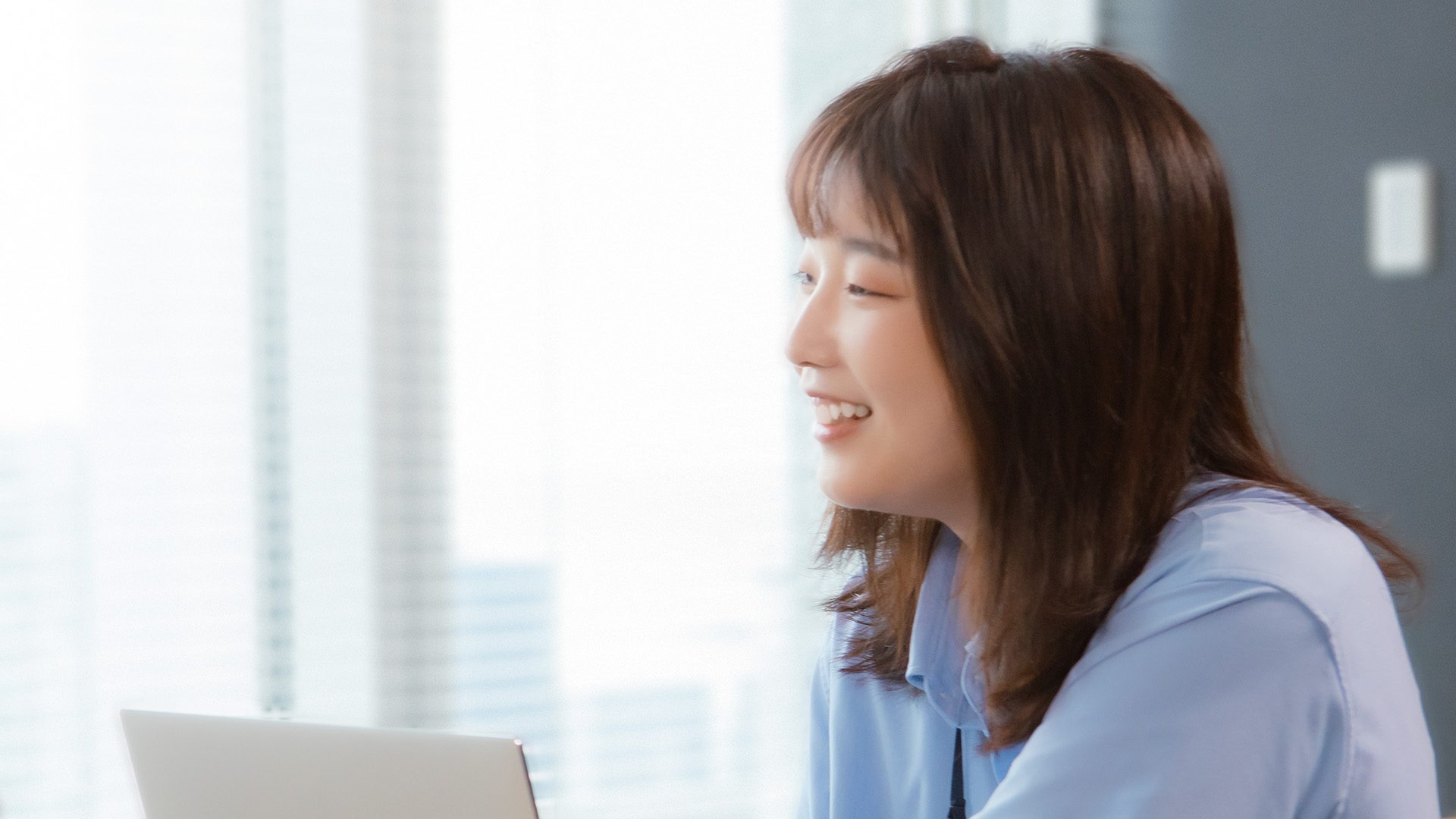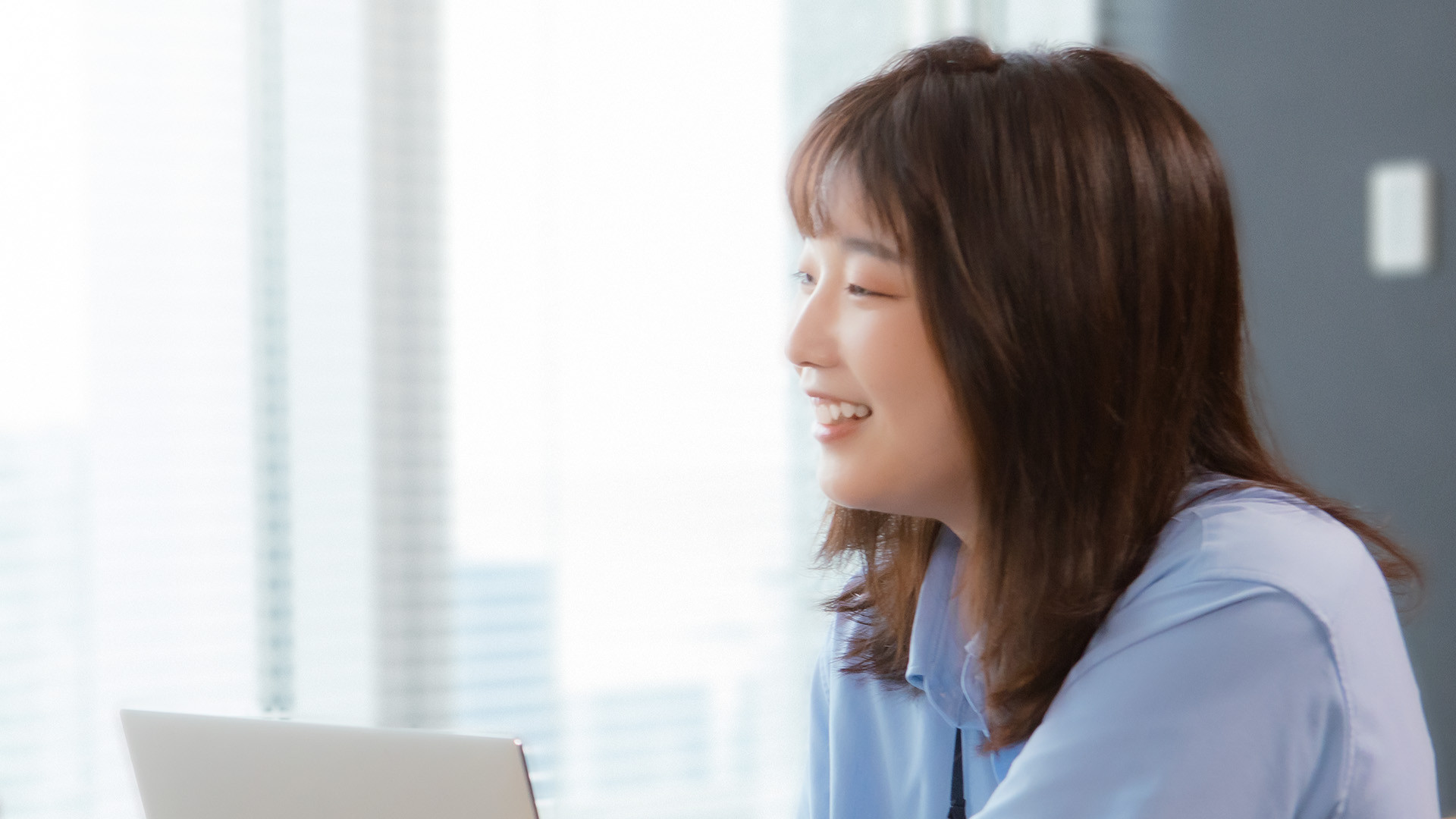 ------------- 
For more insight into other creative disciplines, be sure to check out our other interviews:   
KOJIMA PRODUCTIONS respects and supports each employee's unique work style. 
We offer a returnship program as well as a remote working style that gives employees flexibility to work from home. We always strive to meet the various working styles and needs of our employees. We have relocated and expanded our office this year, and we invite you to join us in creating in an environment with cutting-edge technology. As we grow our team, we have opened several new positions. We look forward to receiving your applications!
For more information, please visit our CAREERS page on our website: https://www.kojimaproductions.jp/en/careers
Back to News