Now that our new studio is open and our new project has been announced, we have started to actively look for new members to join the team.
We asked a member of the HR/Recruitment team about our recruitment initiatives and the employee benefits mentioned on the careers page.
[Profile] 
Name: Sakamoto 
Role: HR/Recruitment 
------------- 
[Current Recruitment Initiatives] 
As has been mentioned by Hideo Kojima and on our official social media accounts, KOJIMA PRODUCTIONS is operating multiple production lines. Since we are increasing the number of lines, we are in need of more staff members in all positions. As such, we are currently in the middle of a major recruitment drive!
KOJIMA PRODUCTIONS is running a range of different recruitment activities in order to fulfill our various needs. 
[Returnship Program] :
We are developing a paid return-to-work program for those who have left the games industry or have taken a career break, for example for caregiving purposes.  
[Support for Remote Work] :
We are not only recruiting people in the Tokyo area but also actively looking for people based in other parts of the country, as well as overseas.
The number of people working remotely from home in Kansai and Kyushuu, for example, has been increasing. 
[New Graduate Recruitment] :
We receive a lot of questions related to new graduate recruitment, and it is something we have been actively engaging with in recent years. 
We are no longer only looking for people who are ready to work immediately but also people who we feel have potential whom we can train and develop. 
We look at the portfolios we receive and proactively hire people with potential and do our best to ensure they get the training they need. 
*There isn't a particular quota for new graduate hires.. Each position's quota applies to both new graduates and mid-career hires. 
With regards to candidates from overseas, we provide support with relocation to Japan. We also provide support for all aspects of life in Japan once new recruits have moved here. 
KOJIMA PRODUCTIONS is a multinational workforce, and we work with many foreign companies. We have a translation/interpretation team and bilingual staff to help with any language barriers.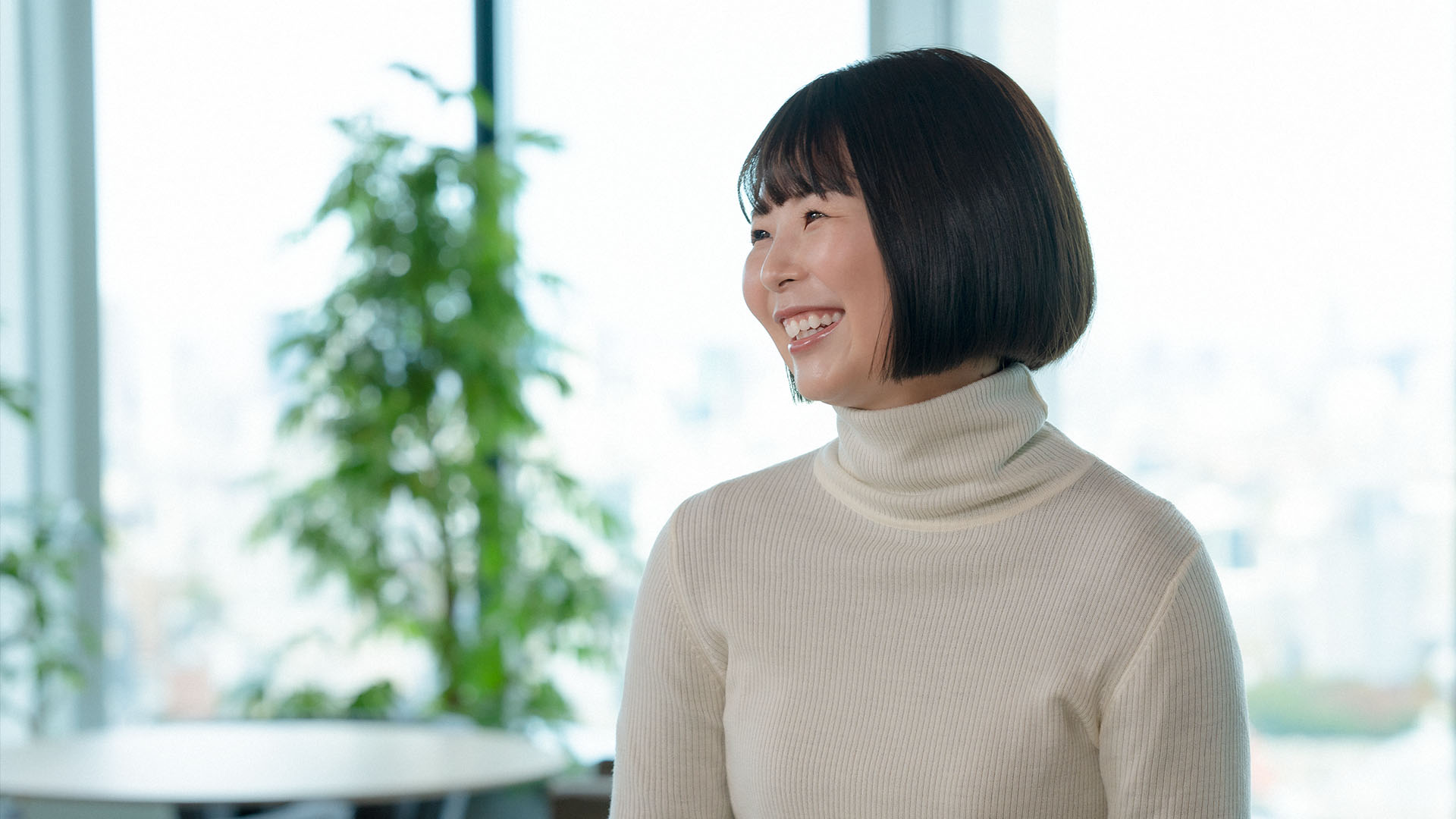 [Creating a Positive Work Environment] 
――Communication Support 
Boosting staff members' creativity requires more than just improving their skills in front of a PC. Physical exercise and casual conversations are equally important. 
We currently have an initiative in which we provide monthly subsidies for teams to eat together or study together with team building in mind. The company also has initiatives to encourage staff interaction, health, and wellbeing, such as our "Online Fitness" class, which we have shared on our social media. 
The drinks in the vending machines at the new studio are free. 
This allows our staff to focus on work or take a break more easily. 
In the future, we are planning to establish a system of in-house activity clubs and will have massage therapists visit the studio on a regular basis. 
――Work-Life Balance 
The management are dedicated to being flexible in creating an environment that supports each individual employee's work-life balance. 
It is common for our staff to adjust their working hours according to their caregiving responsibilities or to take time off to take their children to school or their pets to the veterinary clinic. More and more staff have been taking maternity/paternity and childcare leave in recent years.
All our staff members are important to us, so we are always striving to create a comfortable working environment for everyone.
[What it Means to Work at KOJIMA PRODUCTIONS] 
People who are familiar with our work may already know that many of the people at KOJIMA PRODUCTIONS have a strong commitment, professionalism, ambition, and a sense of responsibility towards their work.
There are many people who apply for us with an attitude of "I just want to work at KOJIMA PROUDCTIONS; I don't mind which position". But regardless of the position a candidate is being considered for, many interviewers focus on WHAT the candidate wants to do at KOJIMA PRODUCTIONS and HOW they want to grow. 
Our staff members' growth is directly connected to our company's growth. 
Nothing stands in the way of your ambitions here at KOJIMA PRODUCTIONS. 
We look forward to receiving your applications! 
*Along with recruitment-related items, we regularly post about various company activities on our LinkedIn page. Be sure to follow us! 
We have published interviews with staff members, so please take a look if you are interested! 
[Staff Interviews] :
*We plan to conduct interviews with staff members with a variety of roles in future. 
Back to News