The new KOJIMA PRODUCTIONS studio has been renovated according to the theme of a "Spaceship Transformation".
The new studio has been designed to express the playful spirit and innovative nature of KOJIMA PRODUCTIONS, while also expanding the functionality required by a creative studio.
It also aims to meet the needs of the modern workforce, with every consideration taken to allow people to work in a comfortable and safe environment.
-------    
1.Office Areas 
Designed to Encourage Communication 
Our studio space is open-plan and has no partitions, allowing staff to look out across the entire space. Different teams can work from the same vantage point, allowing for lots of interaction across various positions.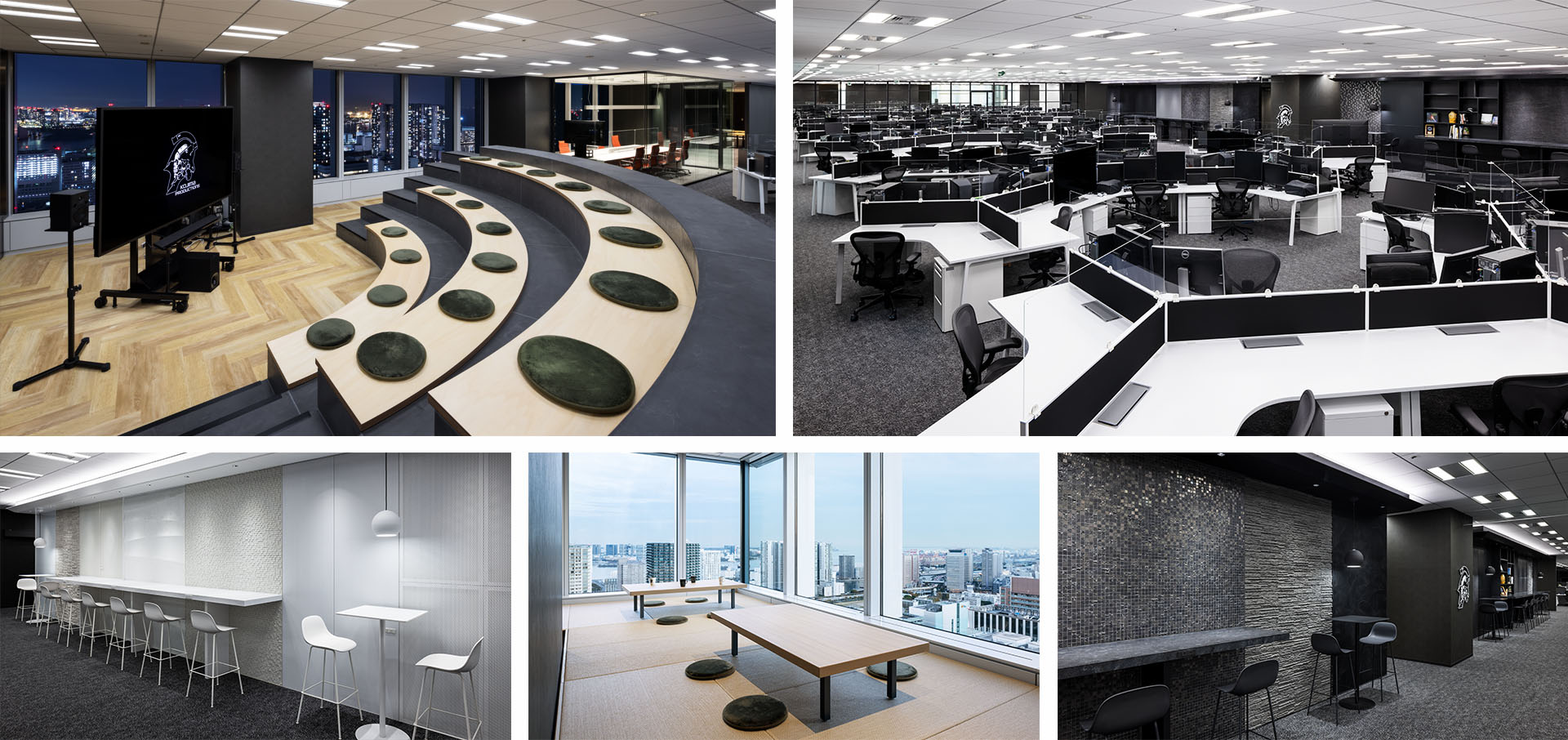 The Tiered Gallery:  
This space is used to watch movies or to check video content. 
Tatami Room: 
A space to take a break or have meetings while enjoying the view. 
Counter Seats: 
The counter that runs along the side of the wall is a good spot for casual conversation, encouraging communication between staff members. 
2.Cafeteria 
Refresh & Communicate 
This space has around 150 seats, making it ideal for eating lunch or taking a quick break. Tokyo Tower can be seen through the window, along with the skyscrapers of Minato-ku.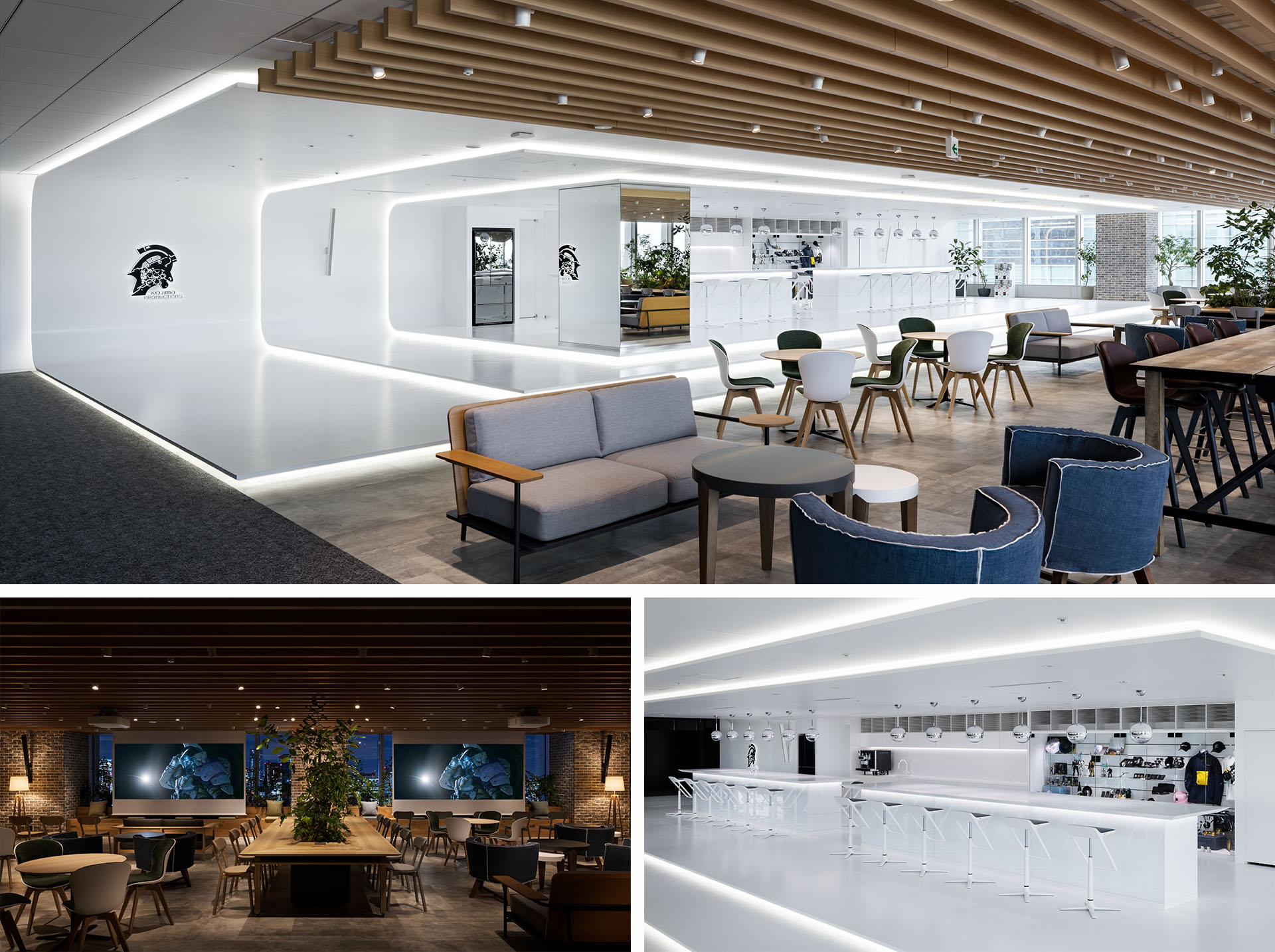 A Bilateral Space: 
A combination of two atmospheres: one mellow and wood-covered, the other white and surrealistic. 
Large Screens & Speakers: 
Two large screens, along with projectors and surround-sound speakers, have been fitted on the window side of the room. 
Connection: 
The wall near the entrance marks the connections made by our visitors. 
3.Studio Areas 
Featuring all the Latest Audio-Visual Recording Equipment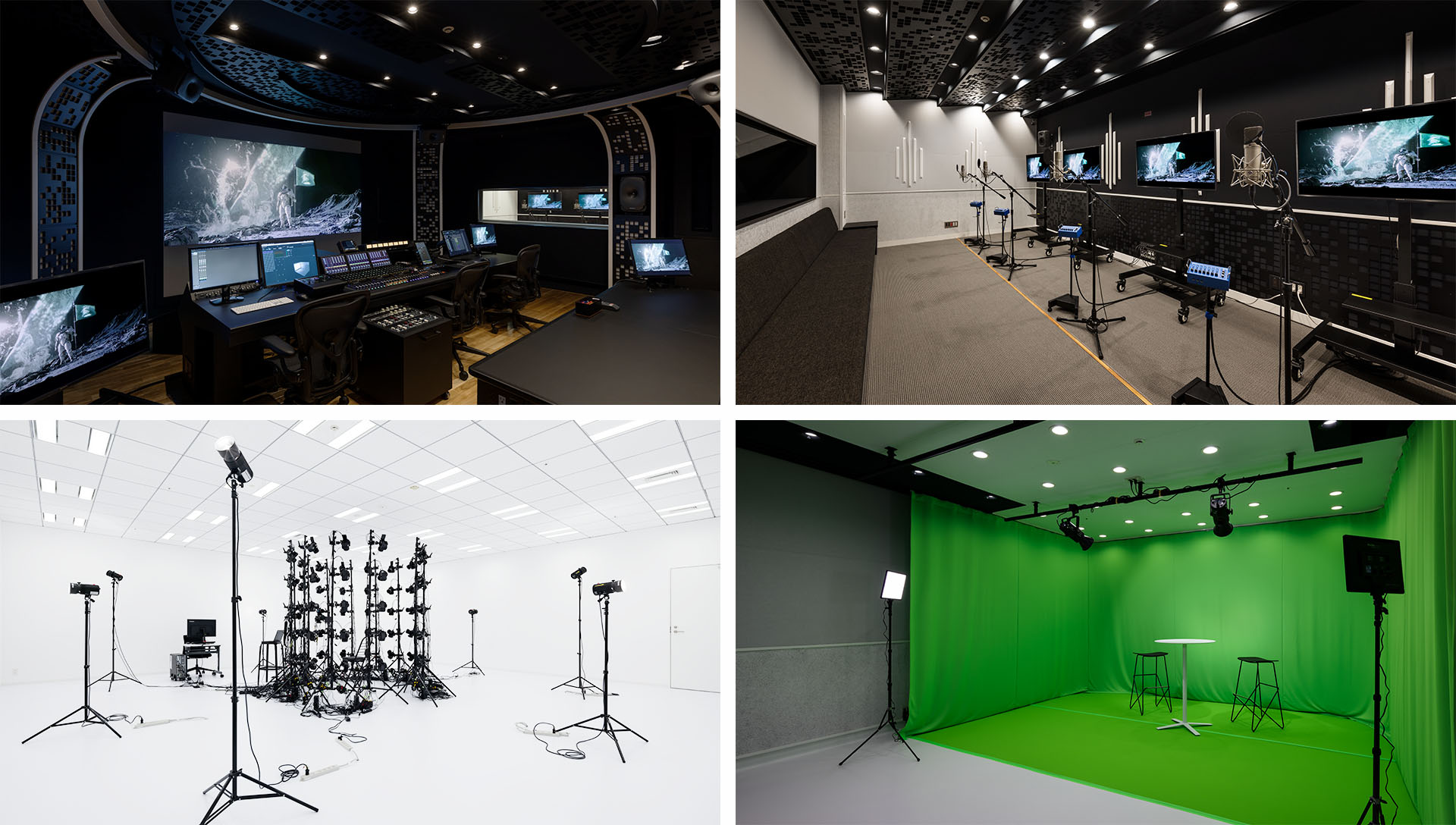 Control Room: 
Fitted with a digital mixing console, this room can be used not only to record audio from the booth but also for large-scale post-production work featuring stereoscopic sound (immersive audio). 
Recording Booth: 
A booth for recording voices, instruments, and Foley. 
Recording Studio: 
A studio for capturing still images and video. 
Scan Room: 
A setup of photography equipment used to create 3D models. 
The studio is also equipped with dedicated waiting rooms and sound editing rooms.All of these facilities are accessible through the central studio lounge.
4.Display Spaces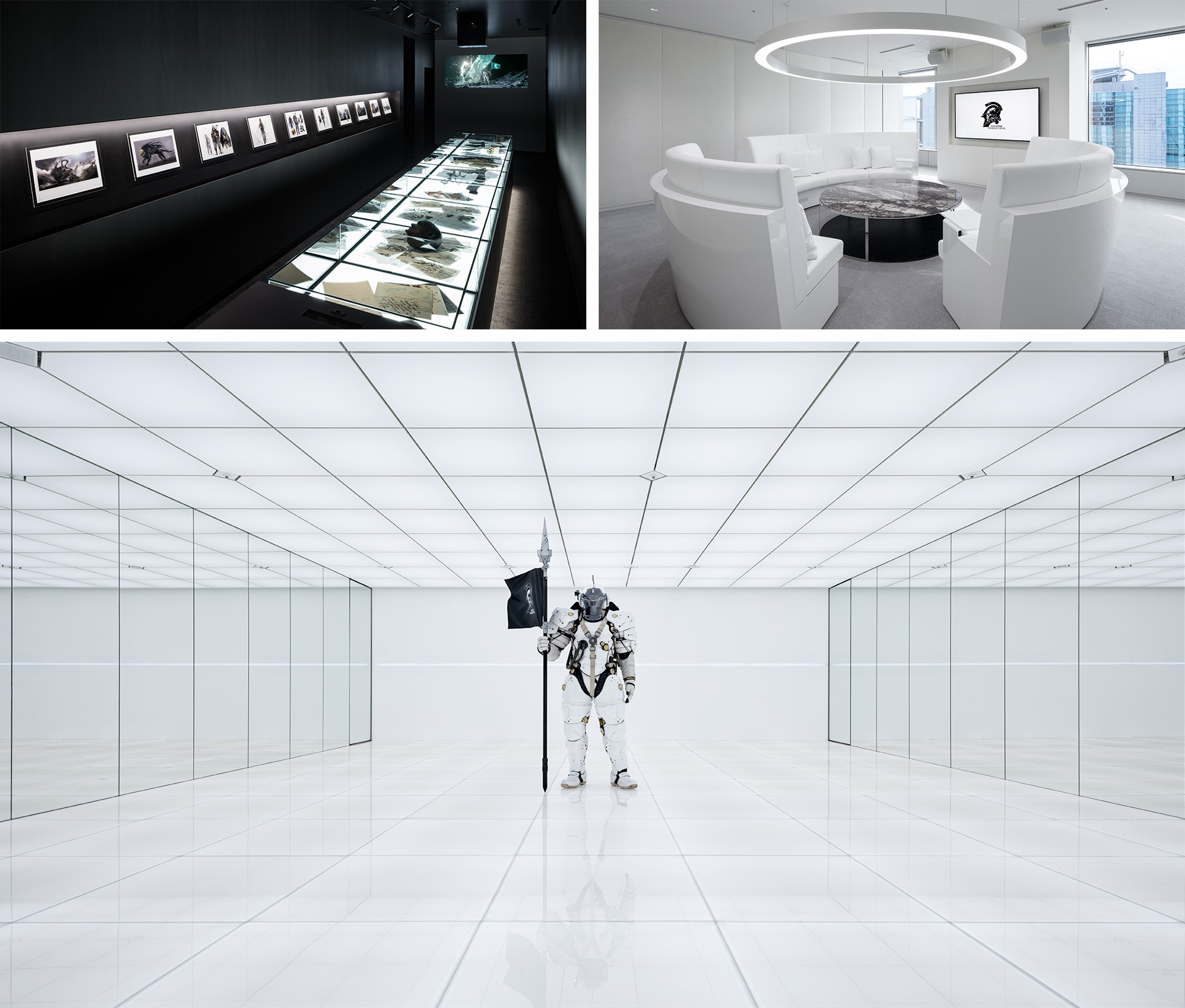 Entrance: 
A life-size model of Ludens, the mascot of KOJIMA PRODUCTIONS, stands in the middle of the room. The bright white floors and ceilings and the mirrored walls vastly increase the sense of light and space. 
Archive: 
Original artwork, design documents, and other such materials are displayed here.   
VIP Meeting Room: 
Meeting room for visitors, featuring an entirely white interior.
-------  
Videos of our New Studio are Now Available 
Back to News